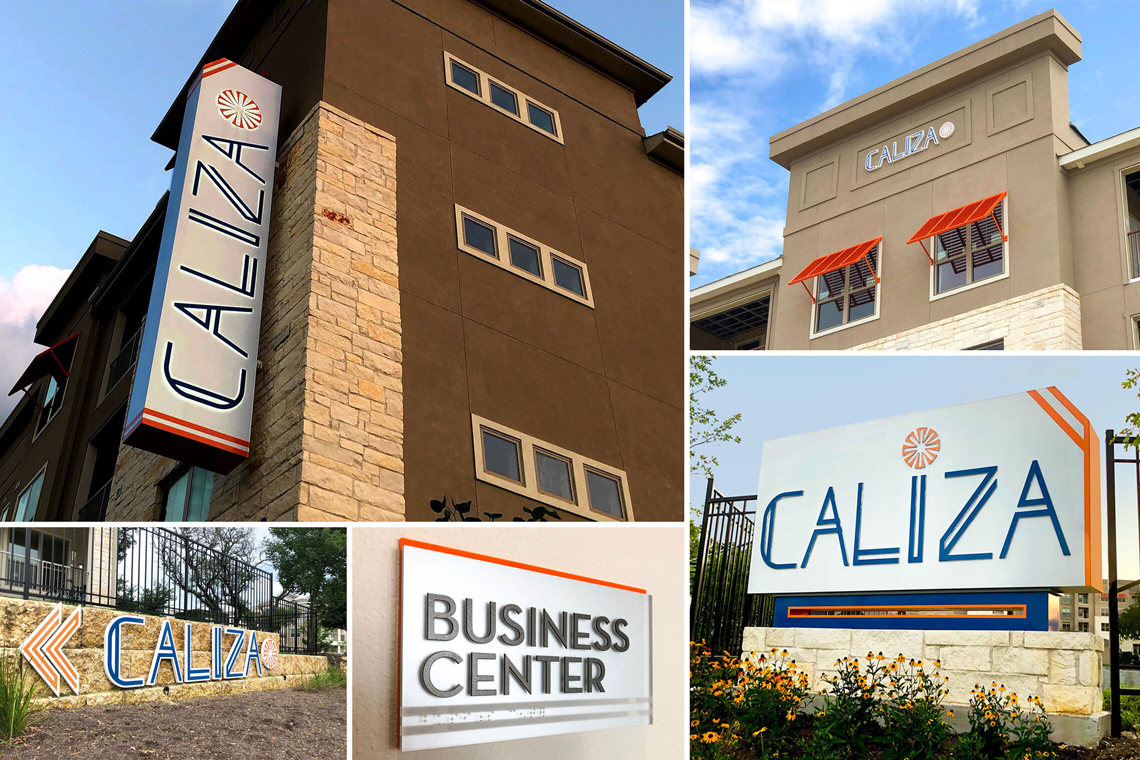 Bold Austin Brand.
Caliza is Latin for Limestone. This striking stone community features modern identity and signage with creative expression. Novel touches and inventive details highlight the campaign.
Limestone is an integral part of the community but bold accents of orange and powerful architectural forms allow the community to stand-out. Identity is important here. A large and impressive blade captures traffic. It is simple and striking with edge-illuminated graphics and floats against the building with an angled shape. The monument sets atop a limestone base with a ingeniously illuminated see-thru pedestal and large, expressive front panel. Edges are accented in the community's signature orange.
Community signs follow suit with frosted engraved accents, raised graphite metallic letters and orange accent panel. This large community allows the signs to inform and express the brand distinctively throughout every building, amenity and green area.