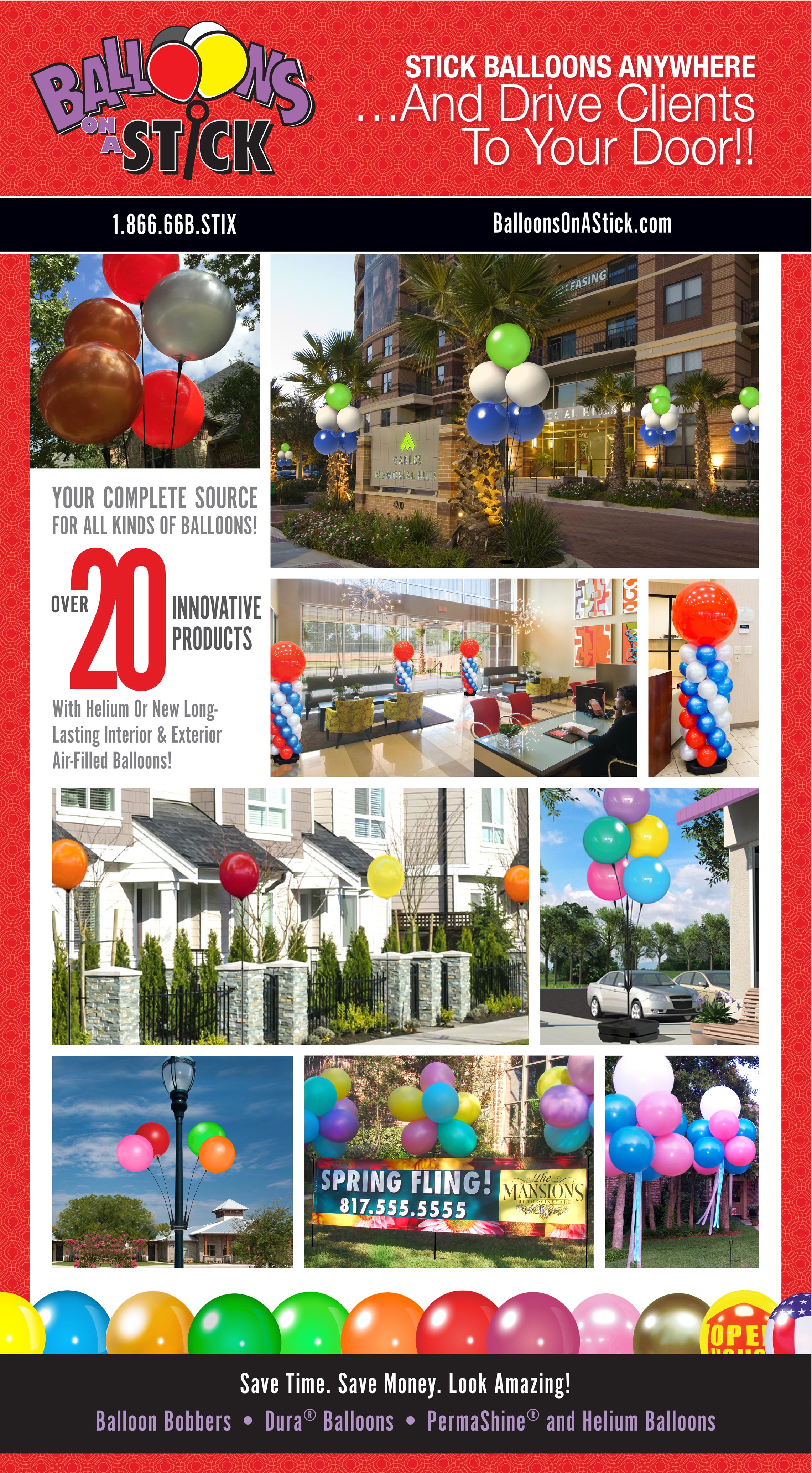 Every Kind Of Product
So Your Community Or Business Stands Out!
Balloons create color & motion that captivate potential customers. Today, the most popular and exciting products are the air-filled options! Now, balloons don't require helium, last months without constant refills, look like traditional balloons and provide a wide variety of options! Balloons On A Stick also offers traditional helium balloons with patented STICKS allowing you to create magic wherever you need it.
So, for grand openings, specials or establishing a seasonal theme, Balloons On A Stick provides you with interior and exterior air-filled excitement… AND they last for months! Premium balloons are offered in a wide range of color or metallics. Balloons On A Stick can even custom print balloons with logos and specific messages.
Products:
• Interior PermaShine Columns, Ceiling Drops & Display
• Exterior Balloon Bobber Clusters and Single Stems
• Exterior Dura Premium Weather-Resistant Options
• Weighted Urban Bases for Clusters
• Patented Helium Balloon Sticks
• Wide Variety of Balloon Colors
• Custom Banners On A Stick
• Air Pumps & Accessories
• Lightpole Balloon Kits
Visit the site to see all products! Questions? Contact Julie at 1.866.66B.STIX!