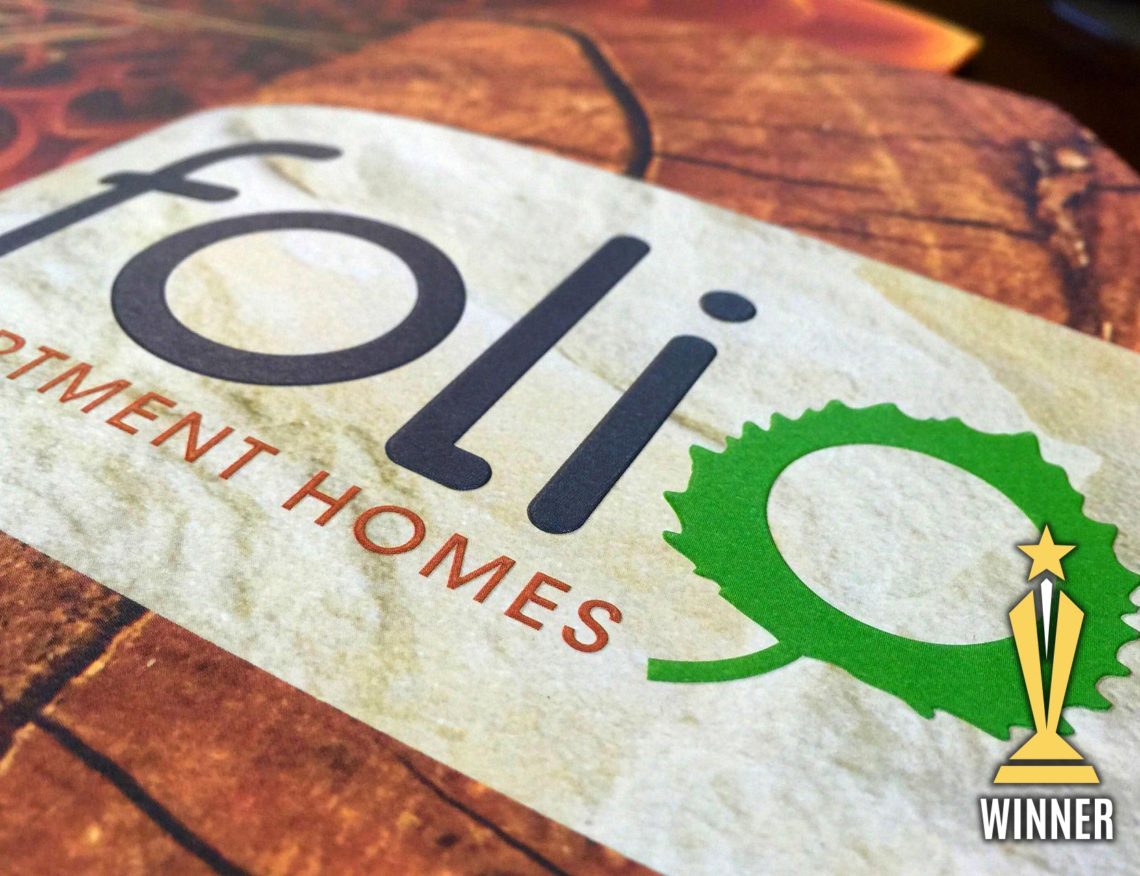 Brilliant Full Naming/Branding Campaign Organically Shines.
In this complete branded reposition campaign, Robinson researches area, history, demographics, environmental and client objectives. The client desires an organic approach. The area benefits must be prominent and the community's new renovations are paramount. The FOLIO name is selected. The word folio is a compilation of images or writings. So, the connection with prospects is "writing your own chapter" and creating a new life full of new memories.
"This is Your Story" is selected as the slogan.
Papers are thick, uncoated and textured for a warm feel, reminiscent of a diary or photo journal. Photos are large and expressive, surrounded by organic graphic imagery. The RC designed brochure logo is print registered embossed and other printed materials follows with this established theme. Signage is tactile and doubled-layered with cut-thru routed letters revealing color underneath. The eyebrow arch is a repeated shape utilized throughout signs and collateral. Three existing monument walls are re-imagined with metallic copper glass tiles and an illuminated iconic pushed-thru logo cabinet.