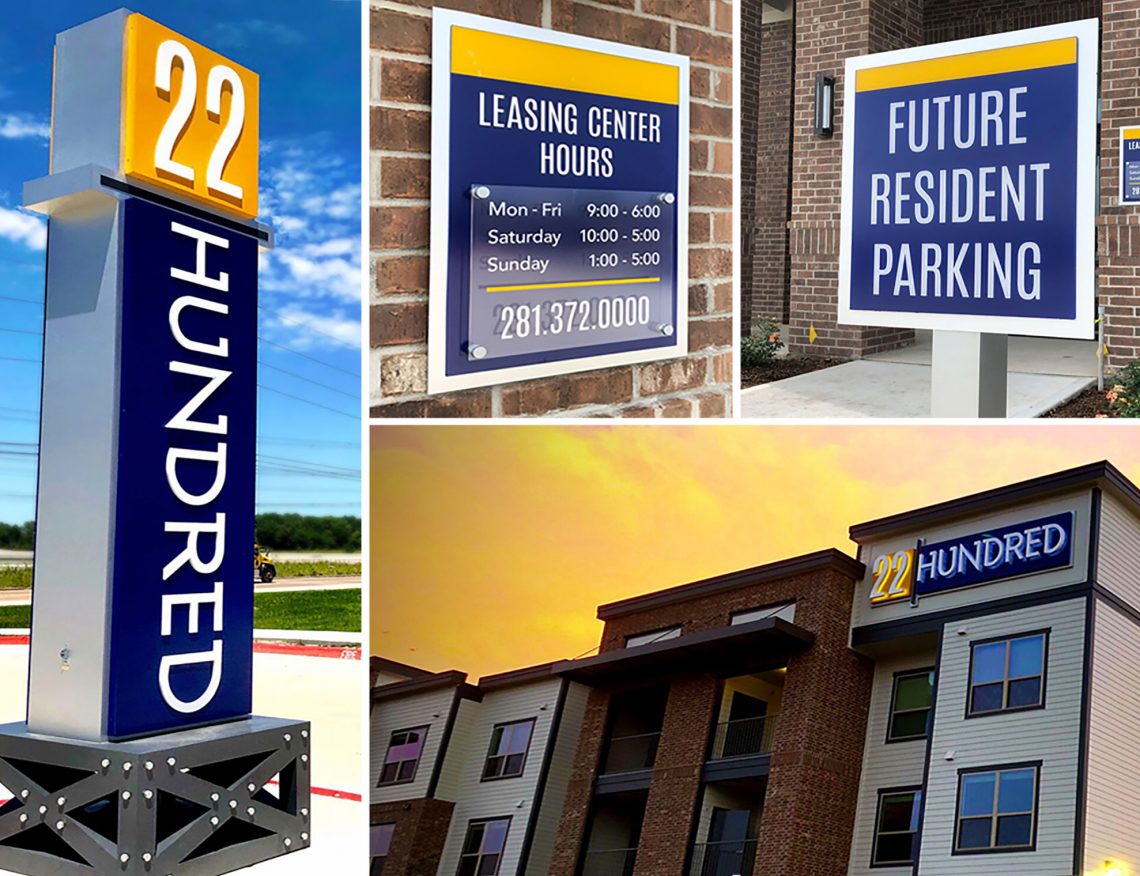 Innovation By The Numbers.
The industrial-inspired 22 Hundred combines thought and function with bold intension. This campaign highlights the community's urban influences while informing prospects and residents. RC worked with architects to design the large 18' wide identity into the building, beckoning to Sam Houston Tollway travelers. The striking vertical monument sits upon robust scaffolding and greets prospects and residents as they enter. Signs are consistent, simple and effective throughout the property. Posts are sleek, brushed aluminum and faces continue the gold and blue color combination.
Main signage features brushed aluminum backers, acrylic fronts with tactile letters. Secondary signs utilize high-pressure laminate. The overall design, materials and placement add to the unique atmosphere of the community and celebrate its distinctive approach to living.