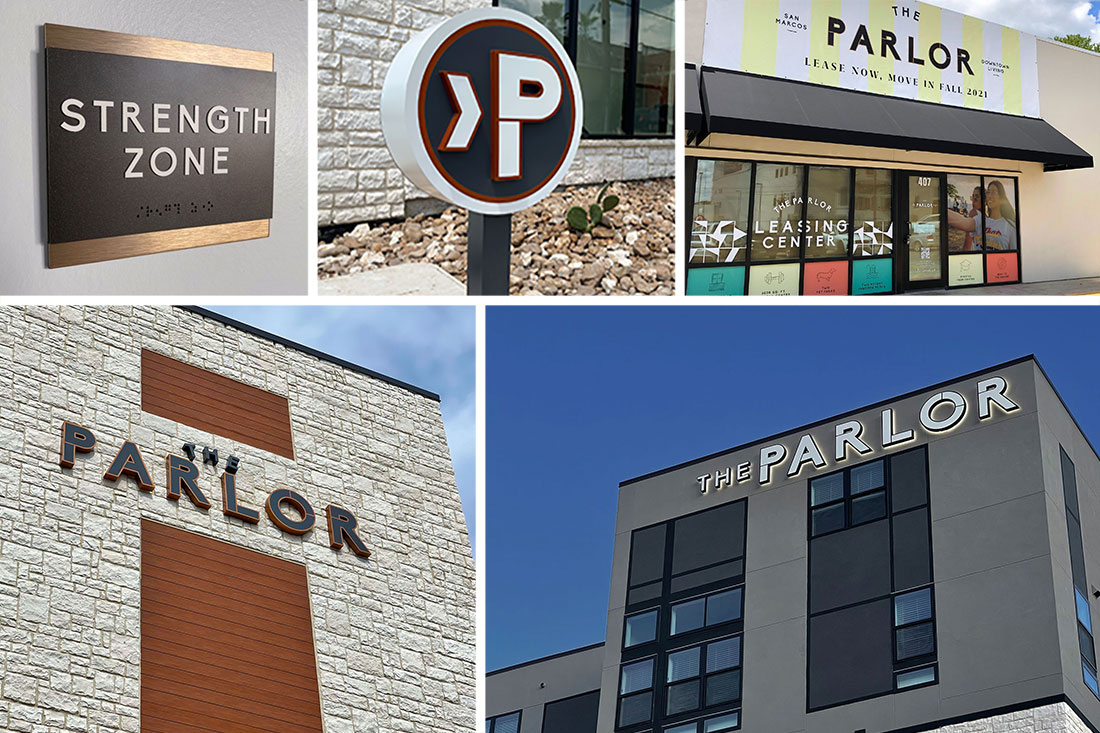 Hip Urban Student Housing Beams in San Marcos
The Parlor is a unique retro-inspired student property in historic San Marcos. This urban powerhouse is located near a natural spring-fed river, an iconic town square and Texas State University. Two distinctive towers rise to almost seven stories each and provide students with a host of amenities and stylish lofts and flats.
Robinson illuminates the community by establishing a temporary retail leasing center. Graphics are applied to windows and the storefront along with a unique interior wall treatment. Identity is bold and located in key areas of the site, while community signage is consistent throughout the community.
See the full story soon on the reality series, A•Part•Mental!