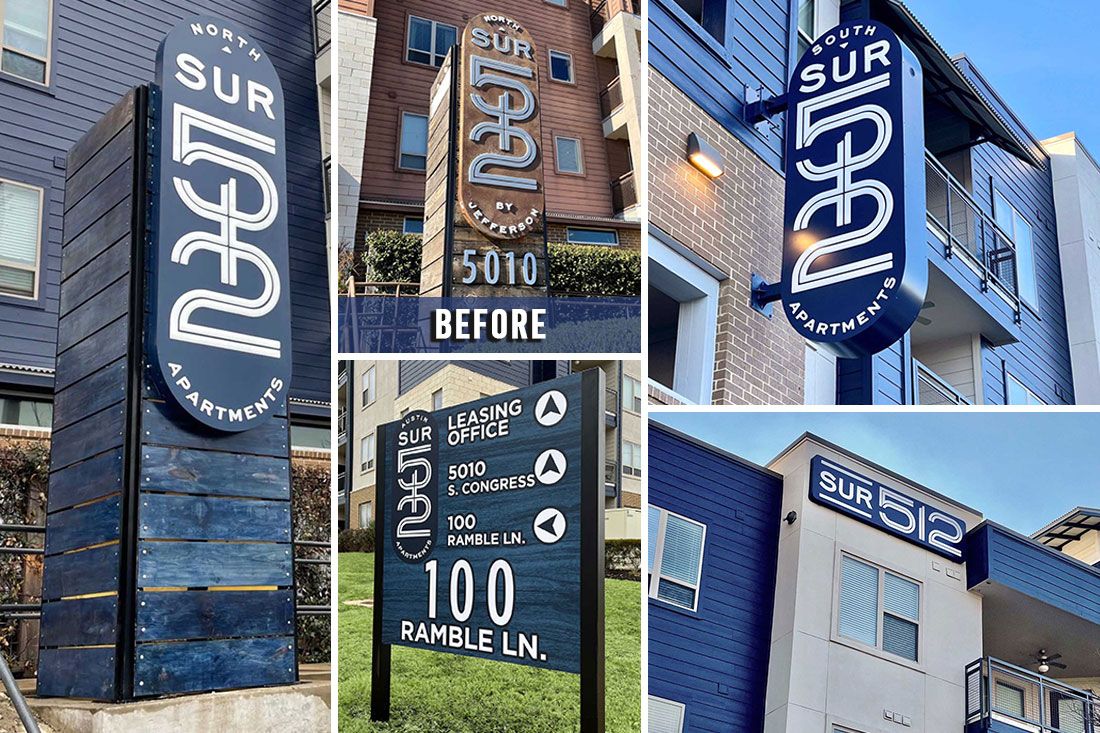 Weathered & Rustic Get An Upgrade.
This 6-year-old Austin community needed a fresh approach with new property colors. RC re-worked weathered Cor-ten metal and rustic wood to establish a more refined approach with all signs… Completely revitalizing the brand! It's more than a coat of paint. All existing signs were refreshed with new cabinets, faces and electrical. Woods were completely replaced with exterior-grade wood and translucent denim stains. Community signs continued the look with high-pressure laminate.
Finally, an 18-foot new signature monument is established with metal scaffolding, denim stained wood planks and illuminated face. The monument will allow a larger traffic viewing window for prospects.