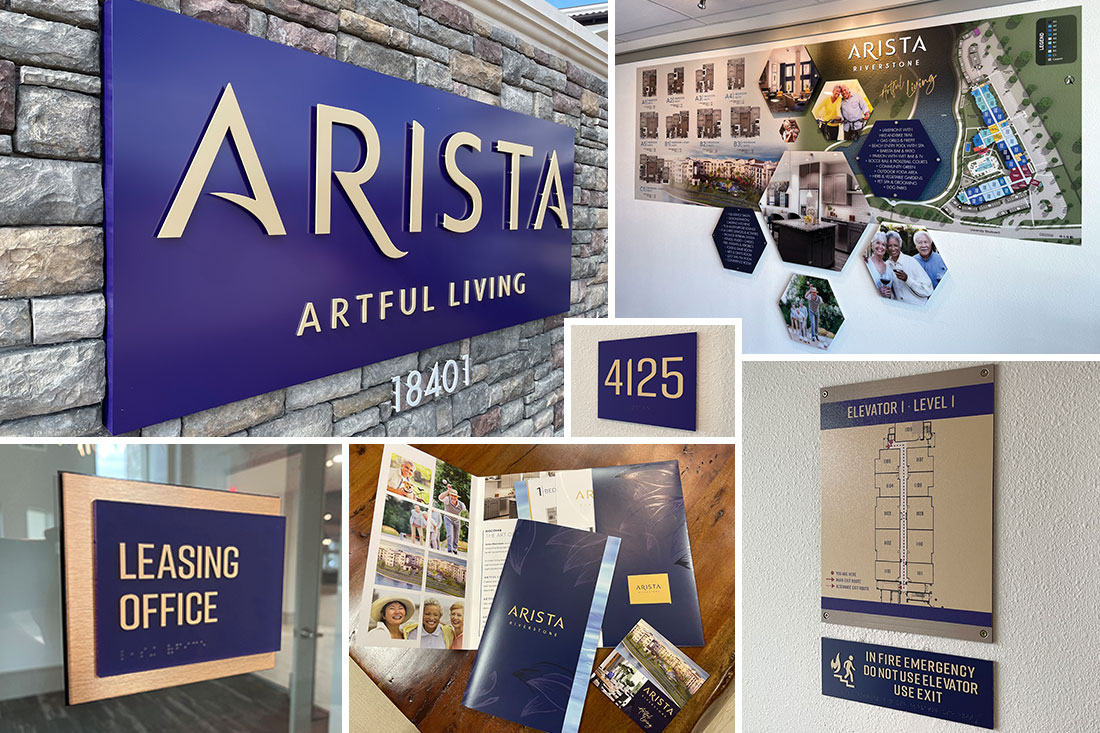 Senior Luxe in Sugar Land
The Arista community is an innovative independent living community in the exclusive Riverstone development of Sugar Land, TX. Surrounded by walk and bike trails, ponds, gardens and located adjacent to the area's outdoor activity club, Arista may be established for 62+, but it is designed for the active senior who demands an active life! The community emerges next to a beautiful lake and features a myriad of resident activities and privileges that would make a top-notch cruise ship envious.
RC completes branding, print, identity & signage for Arista. Inspired by a Mediterranean influence, the approach is affluent but budget conscious. Rich colors, metals and shapes combine to form a brilliant campaign for this select market. During construction, the management team set up a temporary retail office in which RC created a branded wall that set the stage for the campaign. The wall will continue to evolve into the permanent space. Print and collateral materials are an integral part for this unique market. They are informative, visual, and diverse. The identity and sign campaign present a solid brand statement, speaking to the prospect while providing wayfinding and a stunning voice for the community.