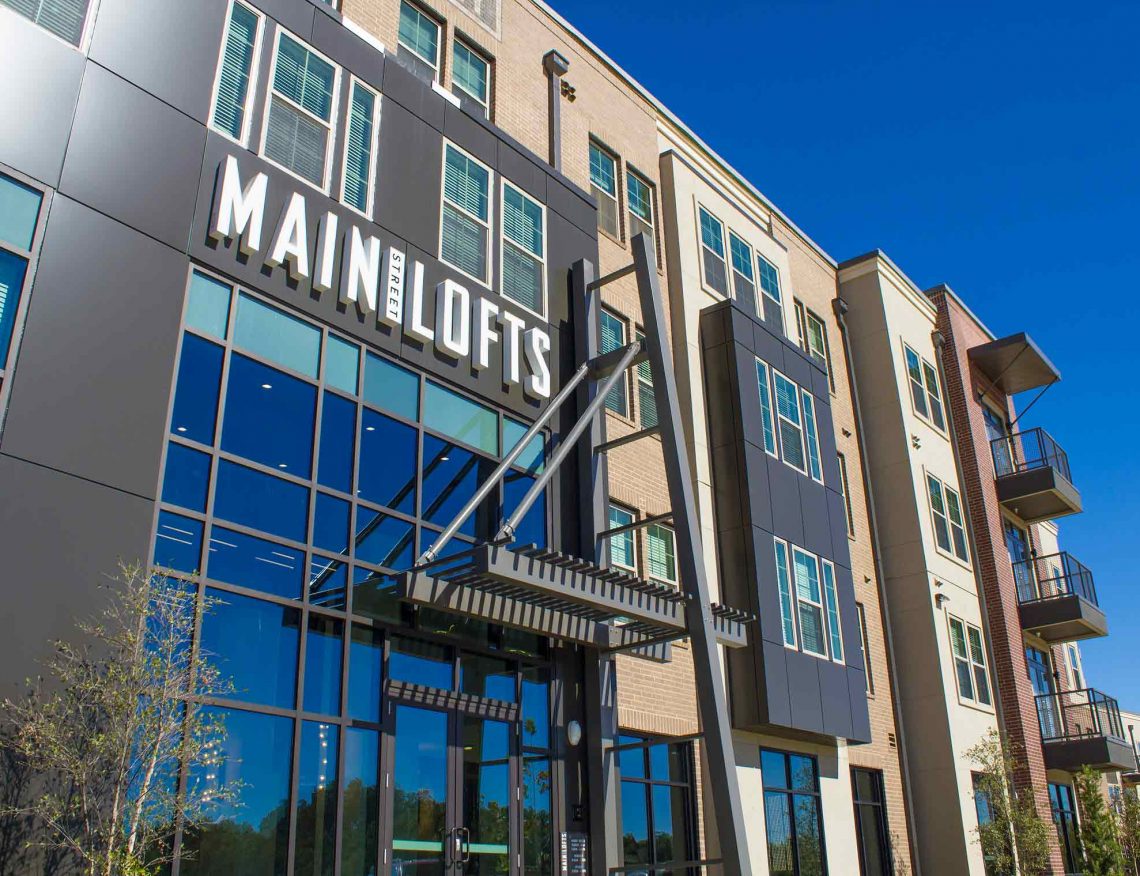 A Mix of Industrial Style and Modern Invention.
An urban community set close to a historic downtown area, Main Street Lofts is a mix of industrial style and modern invention. It has an urban feel yet features memorable businesses, schools, and sites that chronicle the city's past. Logos and fonts from this bygone time appear on the exteriors of the buildings. There is a simple yet progressive approach to the identity and environmental signage.
A dynamic blade beckons traffic to discover the community while large channel letters are creatively positioned within the architectural design of the office.
Materials are metallic graphite exterior acrylic, raised graphics and angled frosted acrylic. This metallic nature and technique is sharp, straight-forward and mimics architectural materials. Shapes are simple and elongated capturing a brilliant impression of the community.