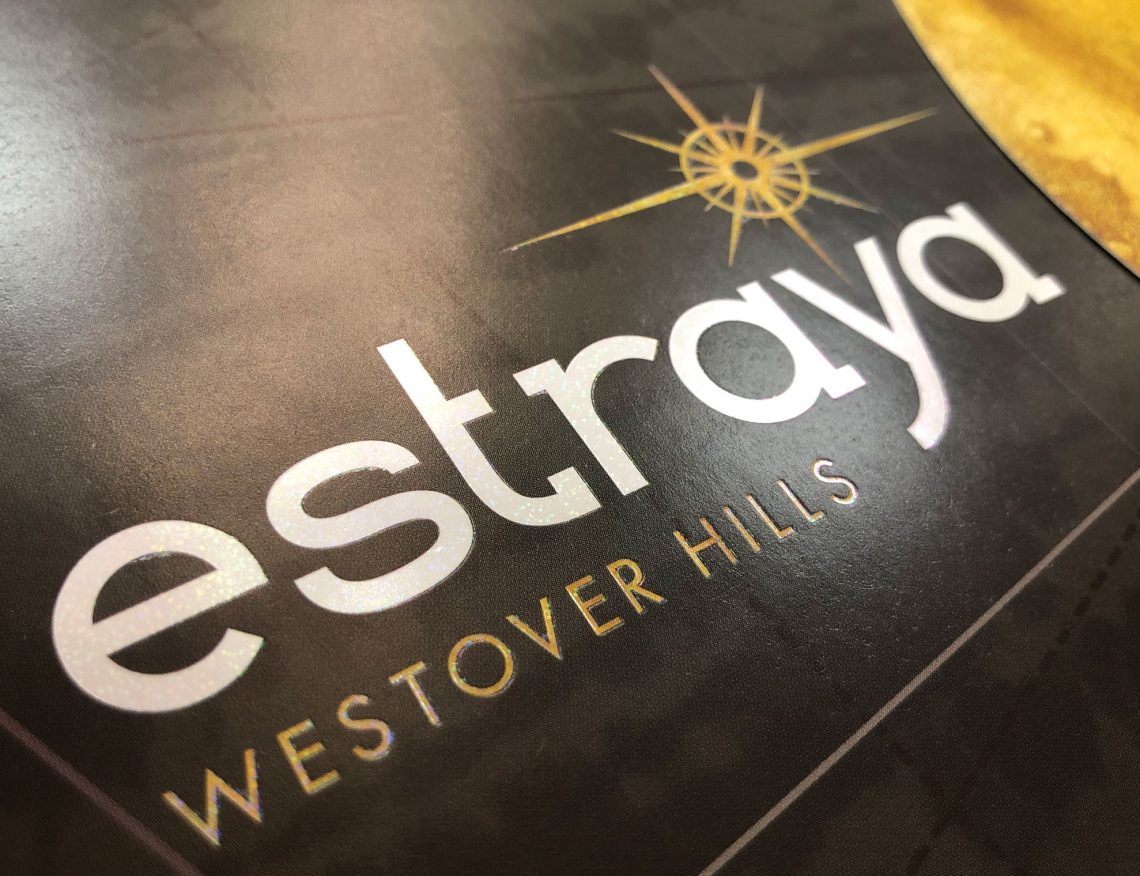 An Entire National Brand.
Robinson completes an entire national brand for this exciting new line of apartment homes. After extensive brainstorming sessions with the client, research and market demographic focus, RC establishes ESTRAYA as the trademarked moniker. The name is taken from the Latin word "Estrella," meaning star. However, the name is customized for an easy pronunciation and a more dynamic appearance. The logo is developed with a stunning star icon combined with clean lower-case letters as the star sits into the "y". Graphics and patterns illuminate the theme with weathered metallic influences and magical celestial skies. A three-panel wrap encases the brochure material with an impressive and glimmering foil/embossed logo.
"My Brilliant Life" is the foundation slogan with quotes regarding the stars from artists and writers.
The identity and community signage continues this approach… with frosted acrylic and raised graphics atop brushed aluminum panels. The curved shape influence first seen in the brochure, is present in the monument and community signs. A distinctive double curve highlights the monument with pin-raised aluminum graphics and icon.