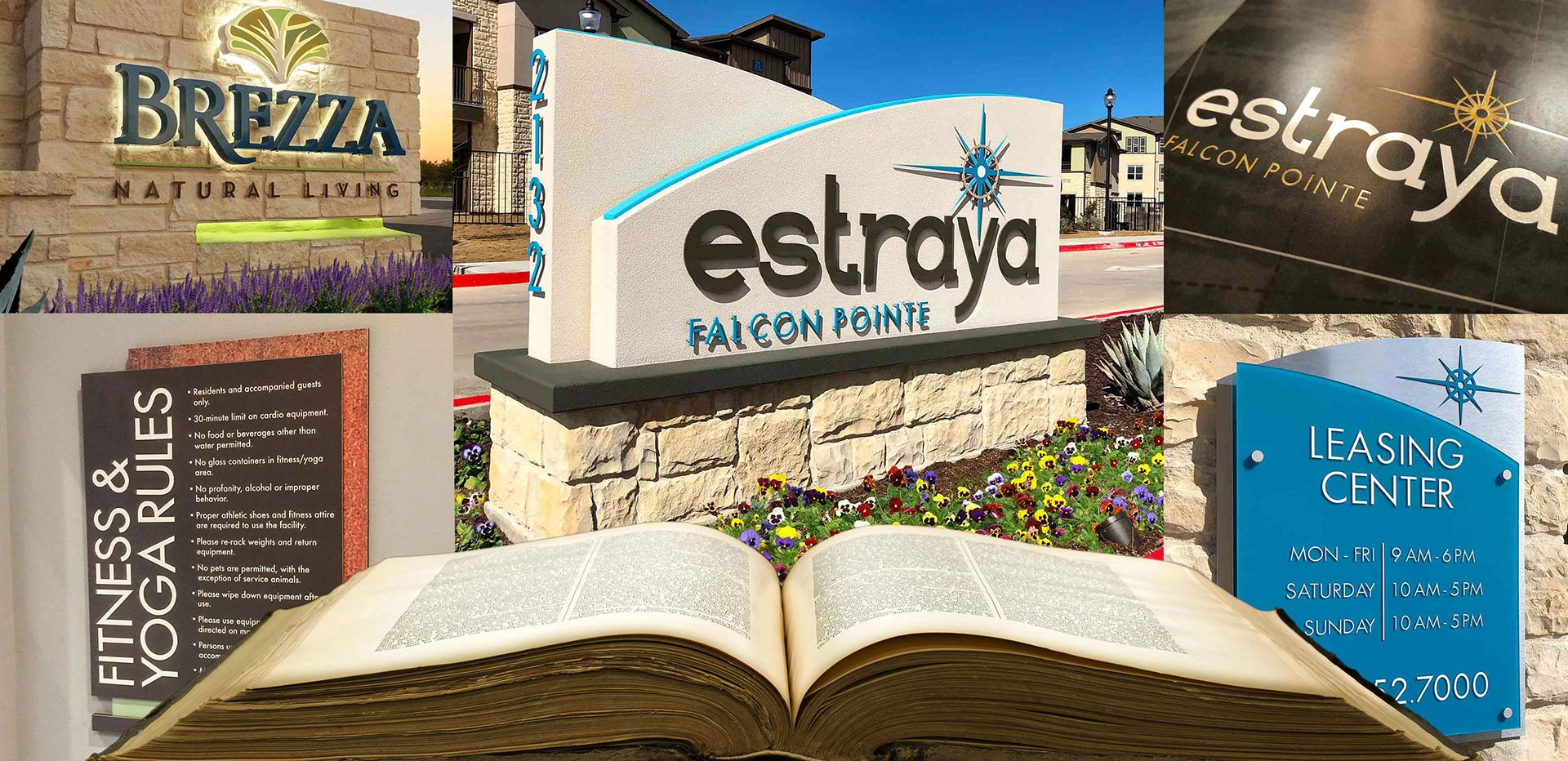 How Crafting A Story Will Lease-Up Your Community & Quickly Attract Potential Buyers.
Robinson Creative has been establishing exclusive multifamily brand stories for over 20 years. In that time, we've noticed a trend. When we lock into a brand story and create a consistent image for a community, it is quickly leased, the onsite team is motivated and future residents flock to lease. Everyone loves a story and it becomes more apparent when we look at the success of our clients.
Storytellers have a long colorful history entrenched in our society. Think about the uncle that told you colorful stories from your family's past. Maybe a speaker who tells a story in their delivery… and the audience is transfixed.
Since the dawning of time, we have revered our storytellers. The myths, legends and stories of old have inspired our imaginations. When designing a brand, much research goes into the desired audience, area, client wants, product, architecture, interiors, etc. We begin to craft a story with the name, logo and elements that speak to the target market. This consistent story establishes a narrative that becomes the foundational theme, every moment your community is presented in any medium.  Your prospect demands a story they can attach themselves to; a story that resonates deep within their core. Because they are investing in a place to live, it becomes an even deeper connection and is paramount to the success of your property.
We witnessed this firsthand recently when two different clients invested in a brand story, quickly leased-up and sold their communities only months after construction.
When a client realizes the power of brand storytelling, they see amazing successes. You see, potential residents love a story they can connect with… But property buyers also see an established image as part of the success story and it makes the community much more attractive to them. When a community employs a brand story it speaks volumes.
Connect with Them.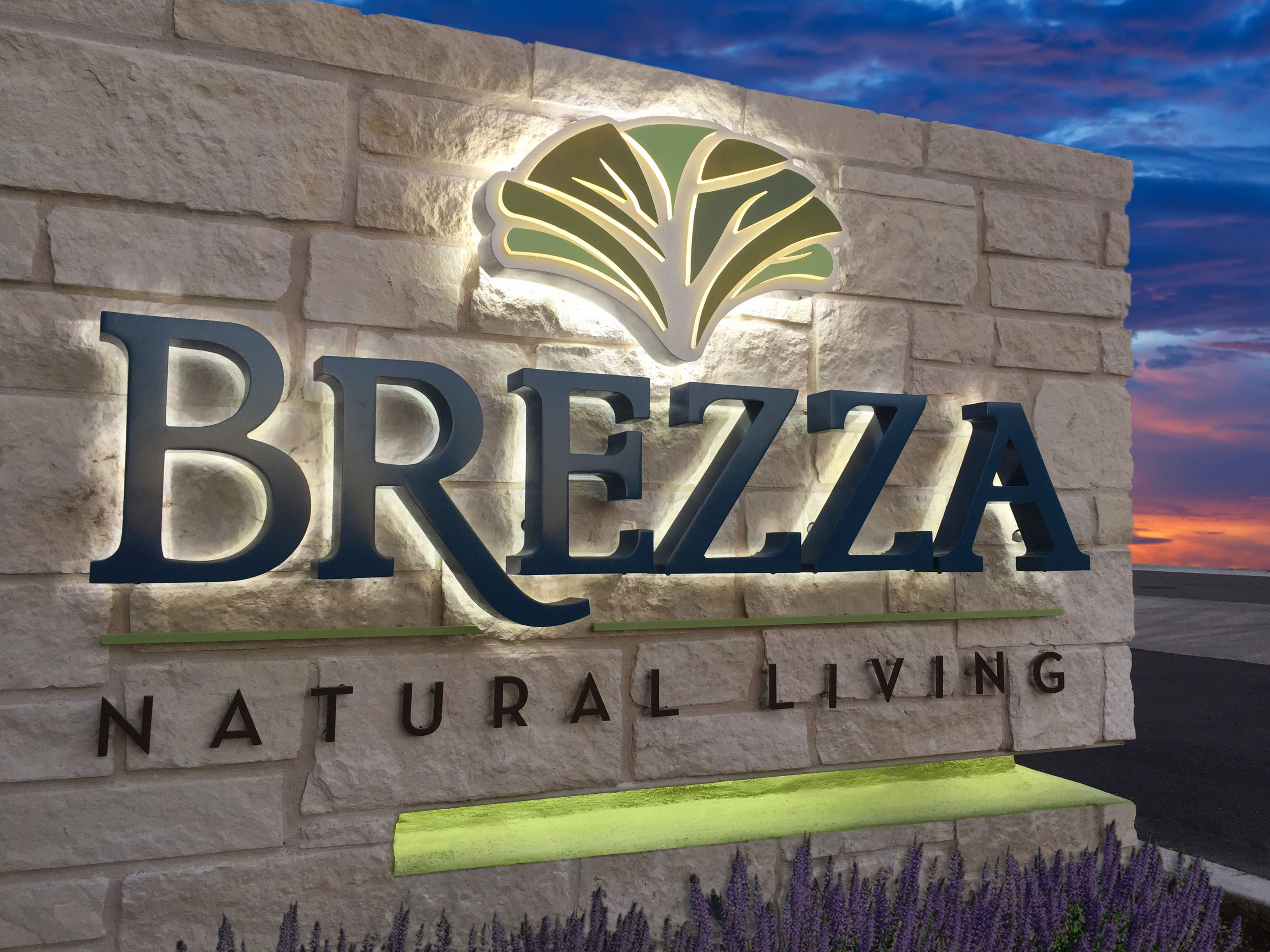 Brezza is the Italian word for breeze and it was a breath of fresh air to Austin. The community had uniquely situated itself around a wooded area with trails and water features. All brand items followed suit in order to tell this organic story… and it connected with prospects desiring a community that celebrated nature. Natural images, textures and materials were utilized while promoting Brezza.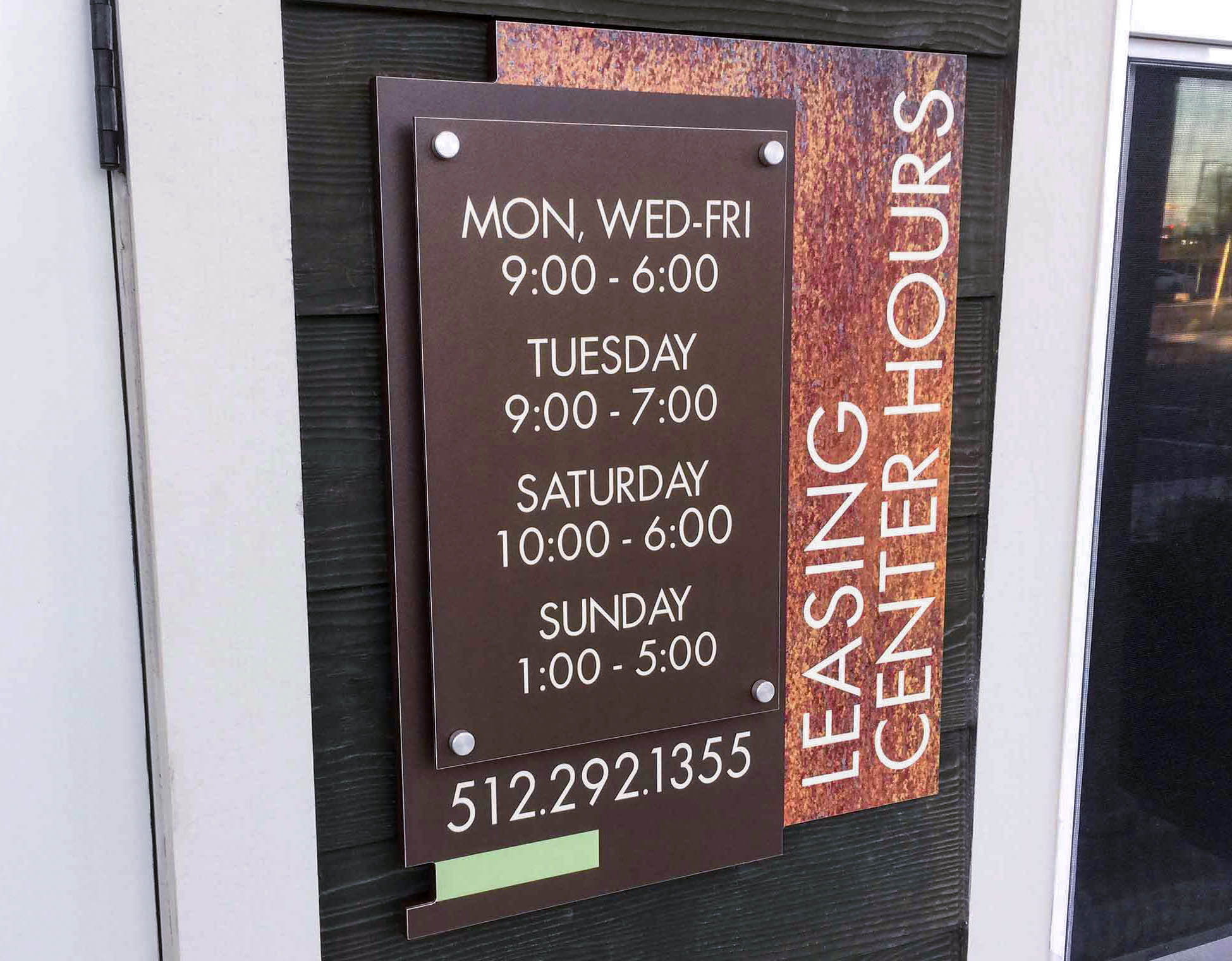 Corten steel was used as a focal water feature in the pool area. Robinson capitalized on this and every sign implemented the Corten feel as well as similar structures. Print materials used natural elements and textures with embossed metallic logo and intrinsic colors.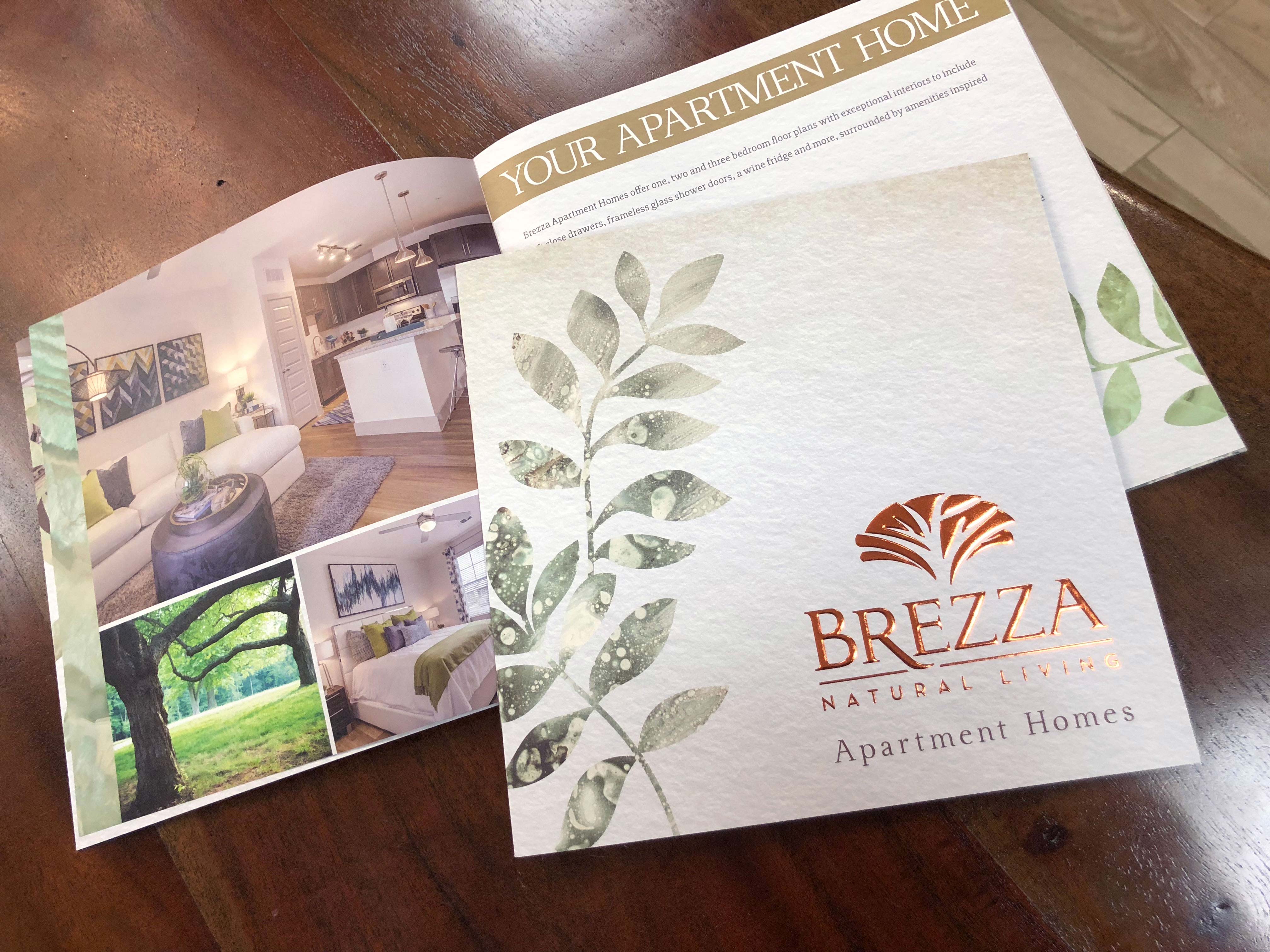 Romance Them.
Telling a story paints a picture. With Estraya, the name was derived from the Latin word for star. This community was positioned outside the bright lights of the city and in a more rural setting, where the starry night sky brightly enhanced the living experience. The colors, approach and narrative reflected on a starlit canopy uniquely set above the community.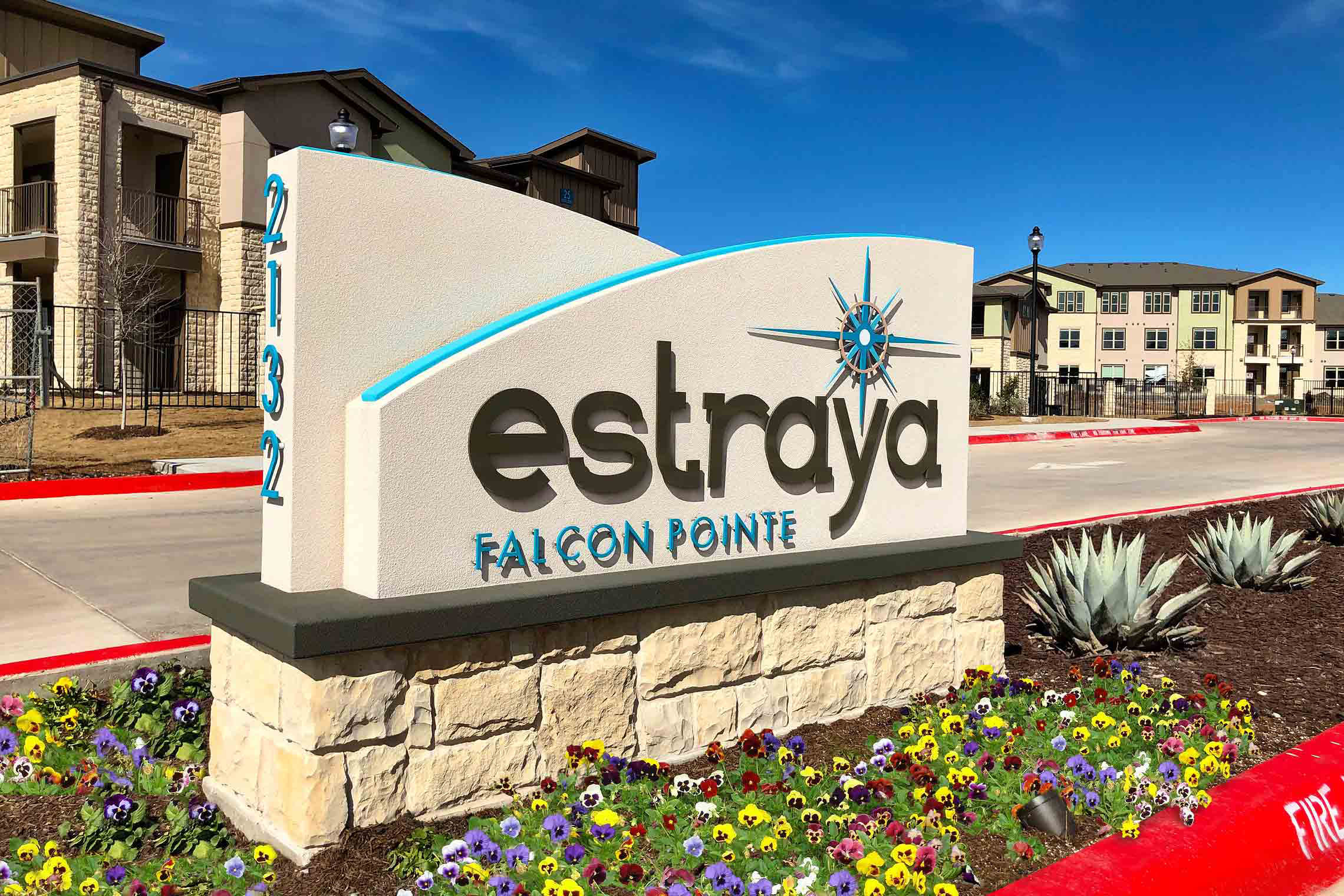 So, the star icon established with the logo, became the identifying graphic. The monument's double curve was reflected in all community signs. Even the print collateral featured quotes from our world's most creative artisans reflecting on the celestial heavens throughout the centuries.
Whether a client is introduced to a community via web or drive-by, all connect to the central story and that narrative doesn't deviate. This becomes a powerful all-encompassing brand that communicates a clear message to both the prospect and potential buyer.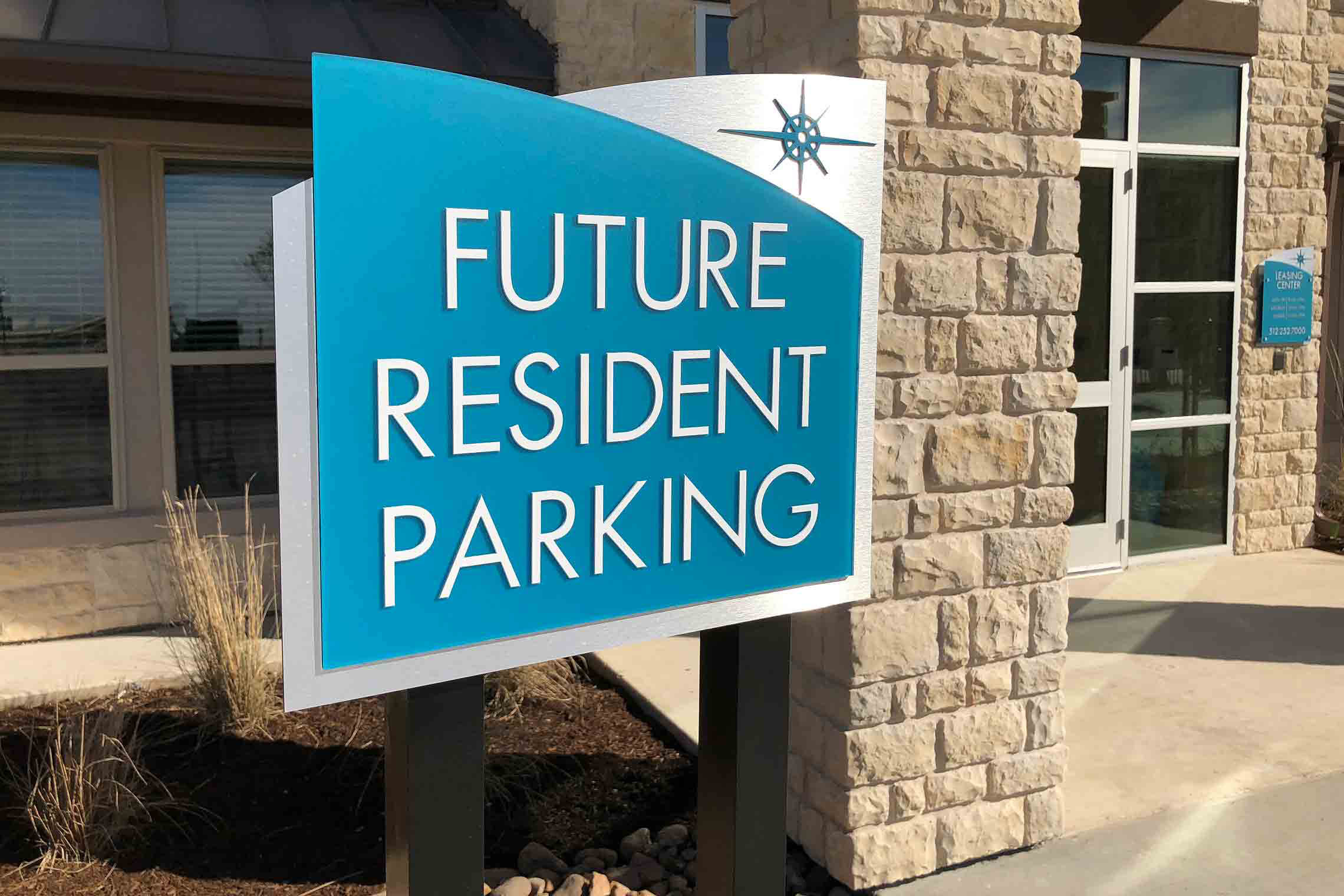 Story sells.
It doesn't matter who we are attempting to reach. From the prospective resident who desires an expressive and foundational message or the potential buyer looking to purchase a successful asset, a narrative that is unique to a community speaks to our most heartfelt desires. Since childhood, our imaginations soared when our parents read bedtime stories and as adults we still crave a good story with which we can connect.
Don't skimp when telling the story. Clarify and express the innermost longing for fulfillment and success… Because a good story always has a happy ending.