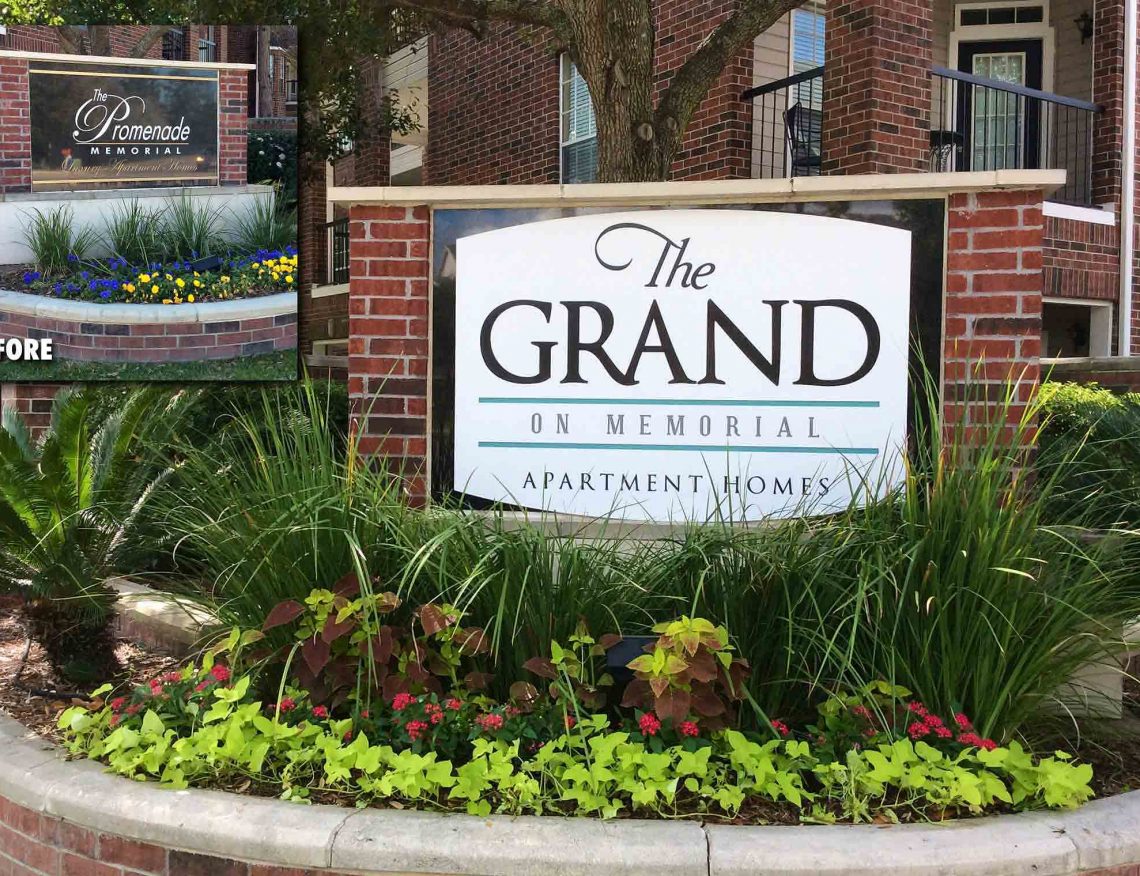 Everything Comes to Life.
This attractive community experiences a reposition with added amenities and complete new home interiors. RC completely re-revitalizes the community's old image and rethinks its stately appearance with a prestigious hotel-styled logo. Interiors incorporate white onyx, so RC uses an Avonite material that echoes the Onyx but is durable for extreme climates. The monuments are updated with engraved Avonite and community signs also feature the Avonite as a base. Engraved and painted brushed 1/4" aluminum are the front plates with painted aluminum eyebrow accents. Unit signs are shaped acrylic with reverse-applied graphics and tactile graphics.
The collateral campaign uses the Design Studio Rustic Chic Pewter theme. This budget-conscious approach retains the custom appeal and continues the brand, but allows the client to shift more budget towards the signage.