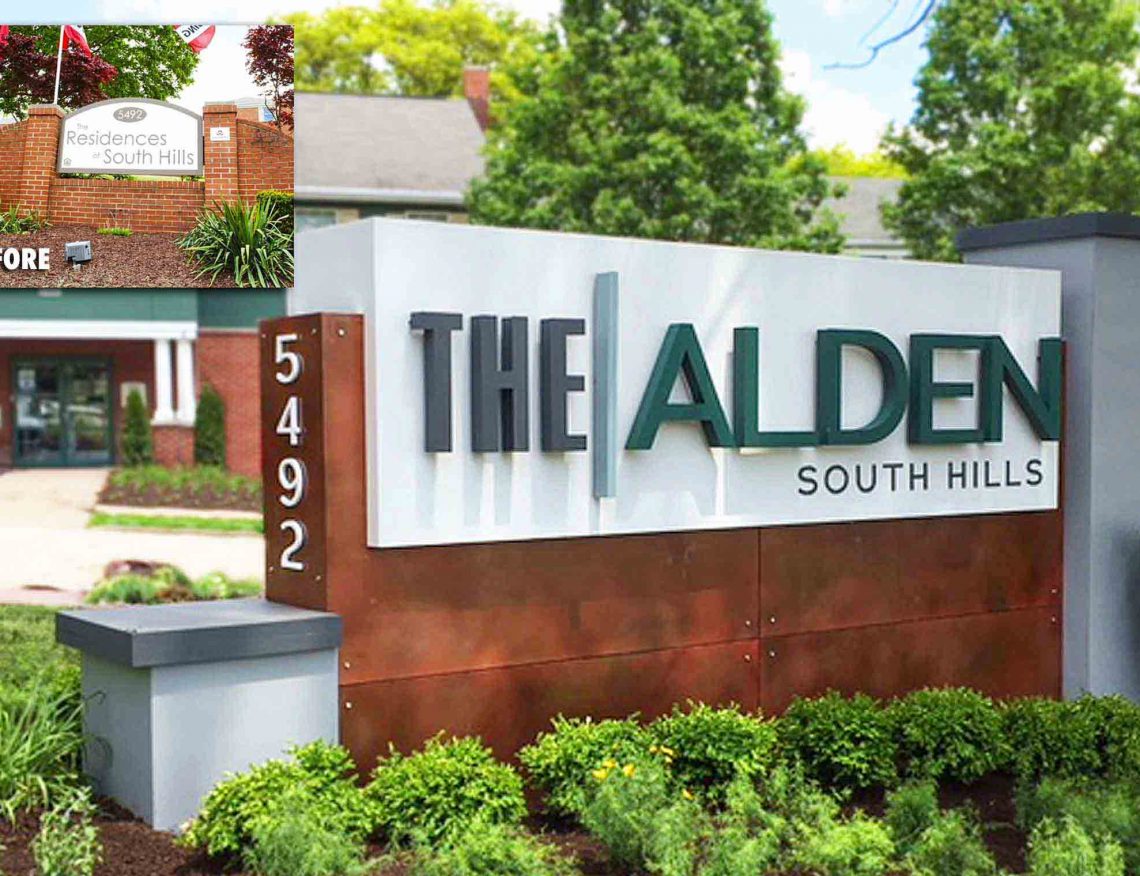 An Impressive Yet Historic Living Alternative.
A sprawling 1050 unit community in Pittsburgh, The Residences at South Hills was a dated 1940's community in need of a facelift. Robinson renames the community and establishes it as an impressive yet historic living alternative. The community was originally built for steelworkers in Pittsburg's southern factories.
RC integrates faux Cor-Ten steel panels on the monument, a distinguishing shape, and an innovative logo. Because of the extraordinary amount of signage and budget restraints, Design Studio's Inspired theme is utilized on both community signs and print materials.
At Robinson's suggestion, three types of homes are divided into neighborhoods in this 85-acre community. The Flats, Garden, and Townhomes allow leasing staff a more feasible method to market and organize the homes. Signage is designed to complement the historic nature of the community while providing information and directions. See Feature Video.