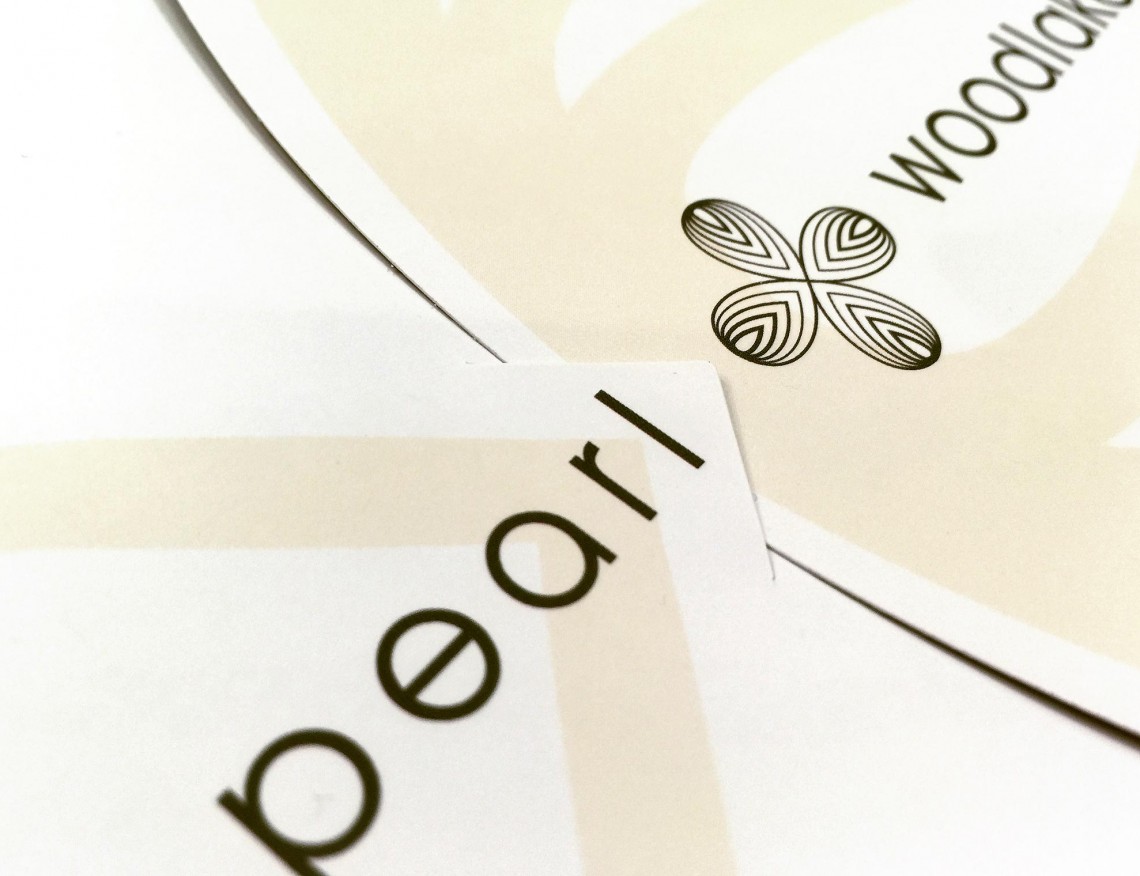 Out-Of-The-Box Company Portfolio Collateral System.
Robinson Creative is selected to establish the collateral brand for all Pearl Communities. Pearl Woodlake is the premier community for this new look. Communities are presented within a wraparound, portfolio, tabbed enclosure. The cover is a satin varnished white with interior spot gloss varnished photos.
A logo graphic silhouette shares lifestyle images while a clever curved pocket reveals inserts and vertical communication card.
A die-cut amenity piece introduces amenities, images and color-keyed site plan. Floor plans are displayed in single vertical sheets, color-coded as per bedroom option. Branded collateral packages also include stationary, oversized postcard, elevator interior announcements and other collateral.