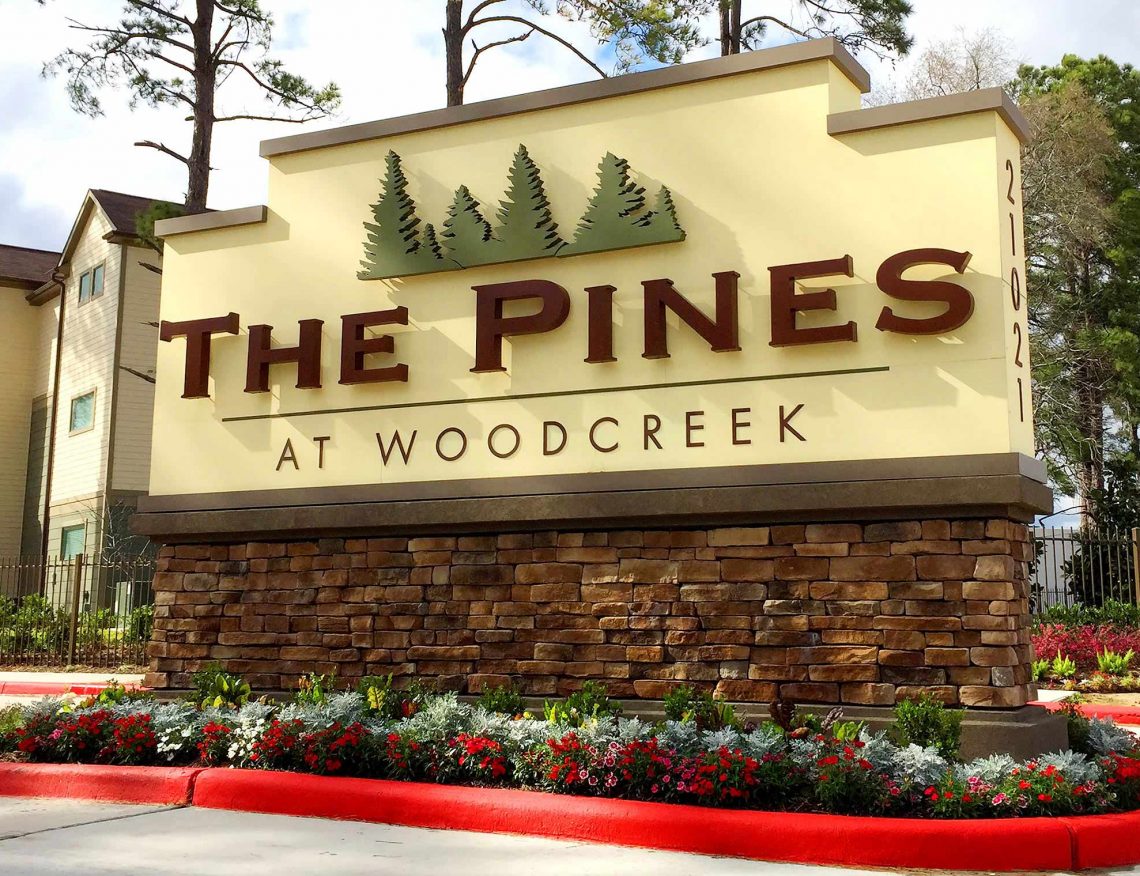 Full Design Print & Sign Studio Campaign with Budget To Spare.
DESIGN SIGN & PRINT STUDIO | Rustic Chic Copper
Incorporating Robinson Creative's innovative Design Print Studio, an affordable print-on-demand system, The Pines is the first community to also use Design Sign Studio. The community selects the Rustic Chic Copper theme. An entire campaign is created in both signs and collateral.
The entire campaign is affordable and impressive.
A custom illuminated monument is added to the mix utilizing the maximum allowable size for the area. The community obtains constant awareness 24/7 in this busy area of town.