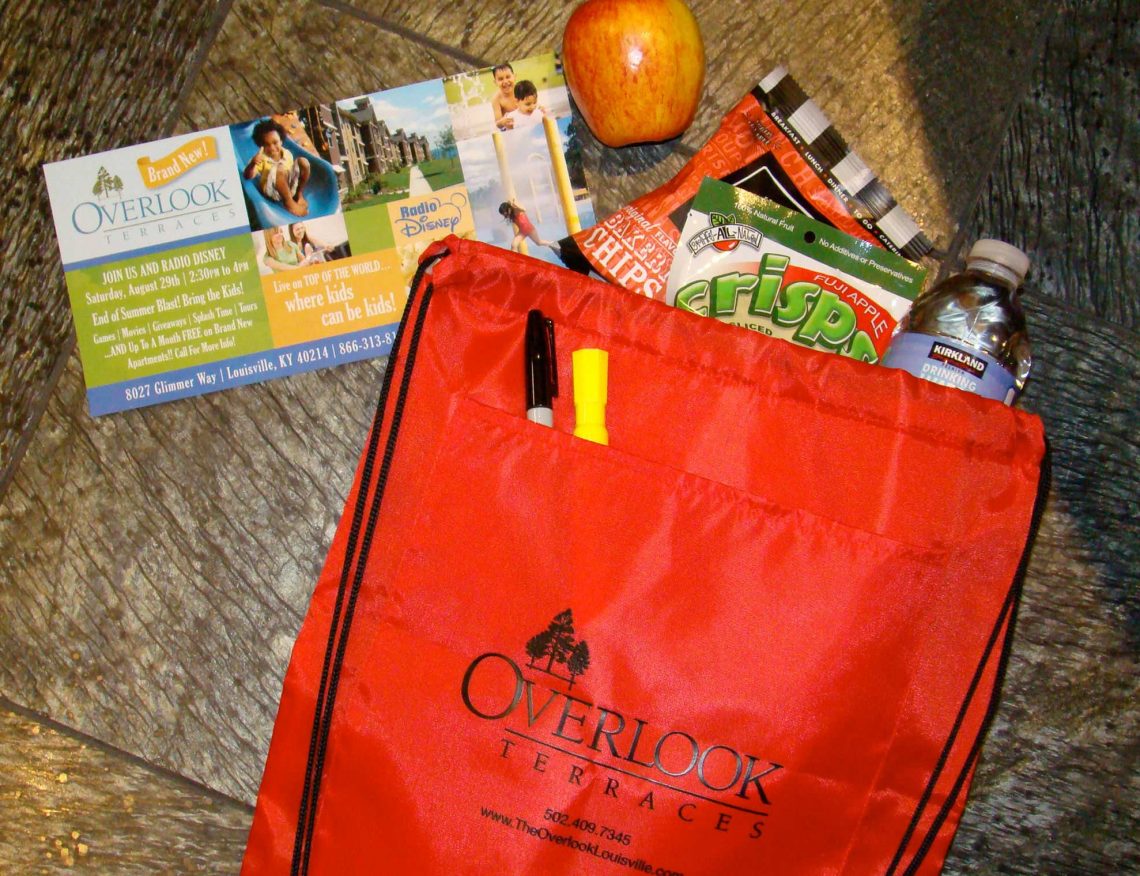 Successful Marketing That Astounds The Client.
Overlook Terraces is an affordable new construction community in South Louisville, Kentucky. The community was on a time sensitive objective of achieving 90% occupancy in a short period. Robinson Creative researched the market and evaluated the community. It was the only apartment community that had a splash park instead of a pool. This could be a negative but RC assisted the client with a strategic campaign that focused on the family aspects of the development and its beautiful views.
RC combined a targeted direct mail campaign with focused radio and a Disney Radio remote.
Strategically planning the event with incentives, pre-event signage, tours, giveaways, custom school backpacks and event strategy, the campaign gleamed 18 leases during the event with more following. The event was such a success, a Fall Harvest Fest was also planned. The property met its deadline with full occupancy!