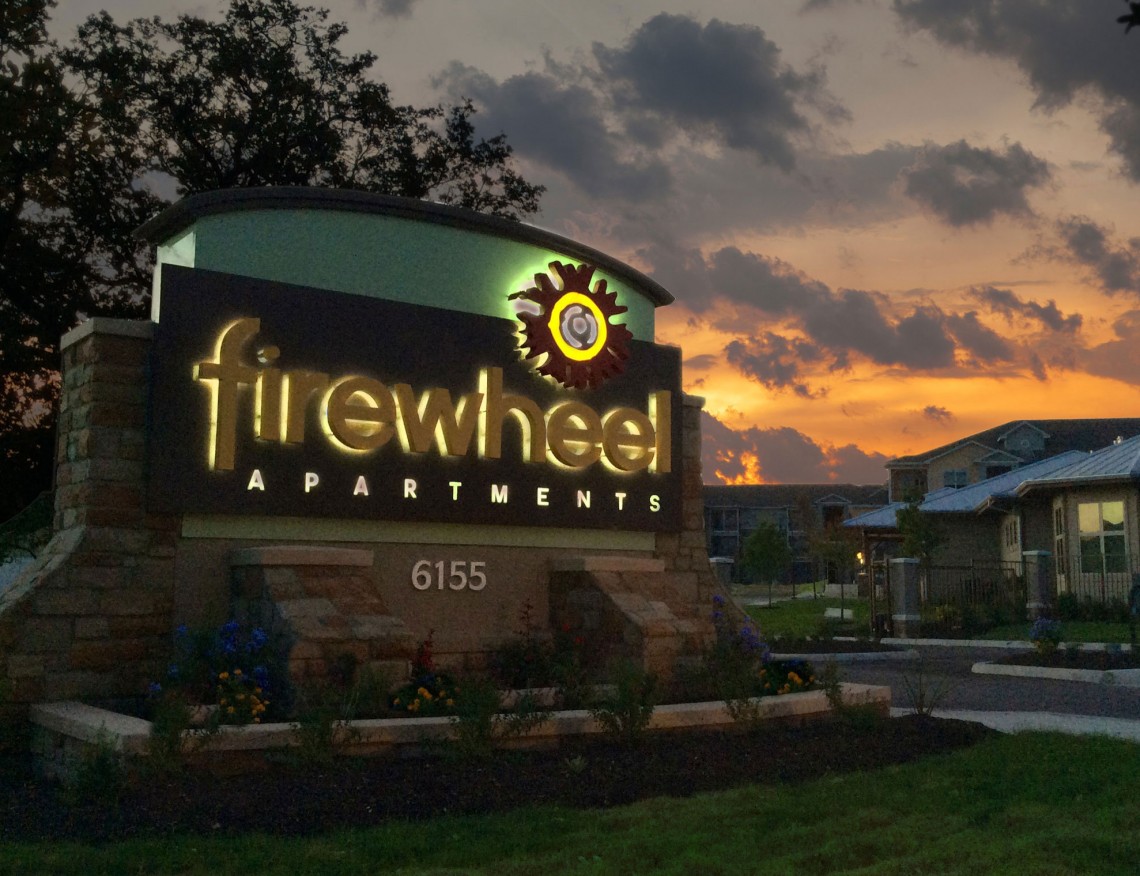 Hip And Bold With A Hint Of Hill Country Inspiration.
This campaign starts with RC's exclusive naming and branding. The RC team brainstorms with the client to solidify their objectives, researches demographic and compares the history with present environment.
The client desires a contemporary feel with a glimpse of the Texas Hill Country in this mixed-use area of San Antonio.
RC works with building colors, the architect and interior designers in order to establish a bold, inviting and inspired name and image. Once the client is onboard with the direction, RC designs and completes all on-site promotional, print, identity, web approach, community signage and more. RC also works to establish the best identity that attracts the prospect to the community… whether day or night. There is nothing more vibrant than a clear approach that speaks to your targeted demographic!