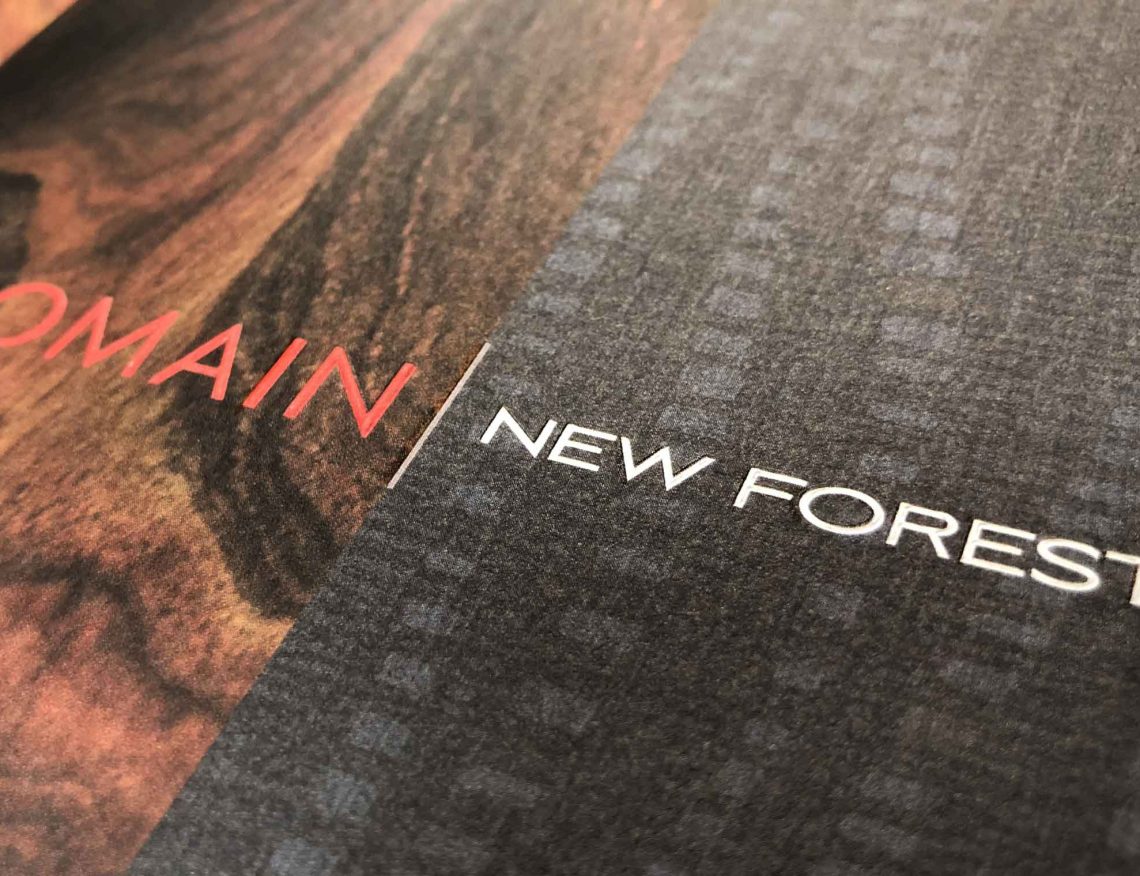 Everything Comes to Life.
This community is located in Houston's East Side. It presents a new living alternative to some of the older communities in the area. This rapidly growing section of town needs a new outlook on housing. Domain New Forest print collateral boldly introduces the community's theme, "Everything Comes to Life." It is a new living concept and the collateral presents an entirely forward-thinking lifestyle. An urban/suburban hybrid, the designs utilize rich textures and intense colorations for a vivid and textural experience. The print incorporates actual club interior materials and natural elements.
Papers feature a warm textured recycled cover and floor plans are printed on a striking red translucent vellum. The stylized pocket folder is designed to highlight lifestyle photos under the red translucent inserts.
Remaining elements continue the established theme and complete this unique package.