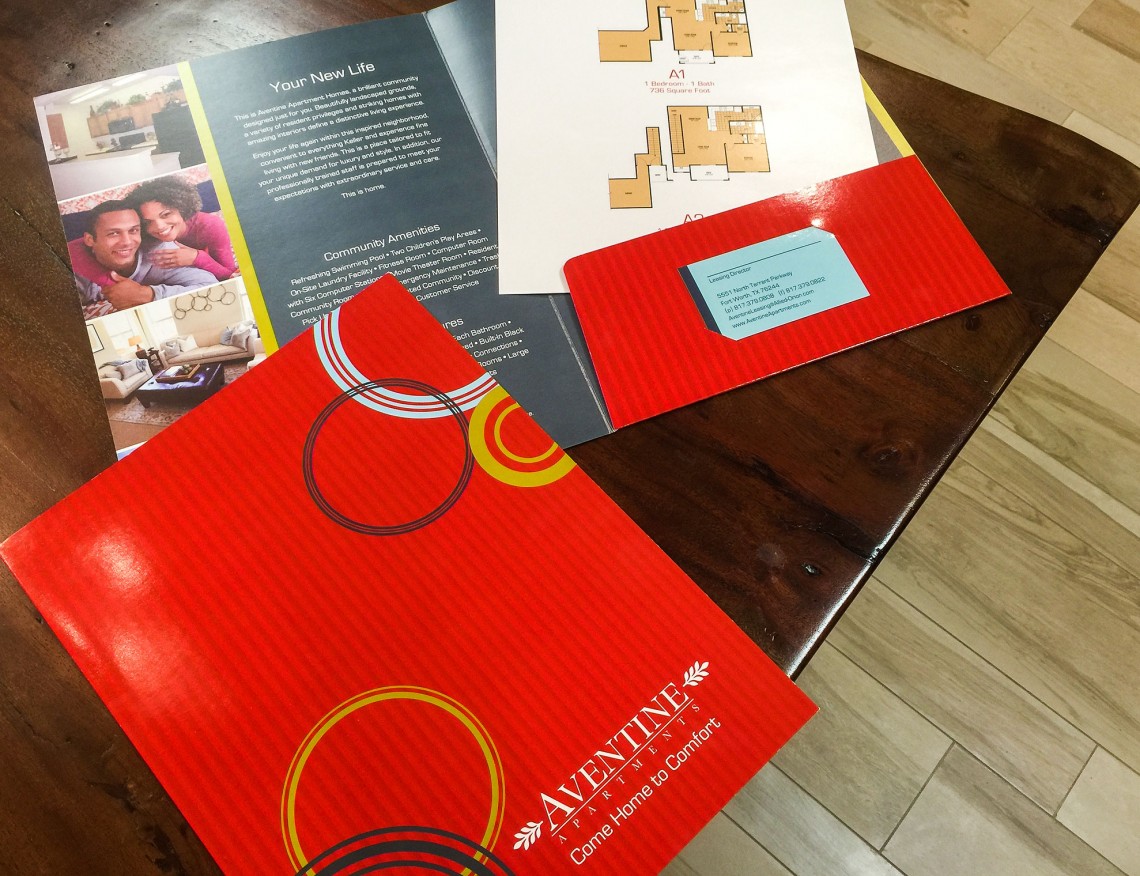 An Affordable But Versatile Design Print Studio Solution.
DESIGN PRINT & SIGN STUDIO | Circles Cherry/Slate
Using the Design Print Studio theme Circles and the Cherry color combination, Aventine shines in its collateral package. The client selects the Circles theme but asks for the pocket folder option as floor plan inserts are desired. This impressive pocket folder is a standard 9″ x 12″ with thick stock and printed both sides so that photos, copy and amenities can be presented on the inside. Inserts are also available with the DPS System. In fact, an entire line of products can be added for marketing and branding. Postcards, promo cards, thank you/follow-up, promo cards, stationery, business cards and more! In fact, several brochure options are available if the pocket folder with inserts doesn't work for the community.