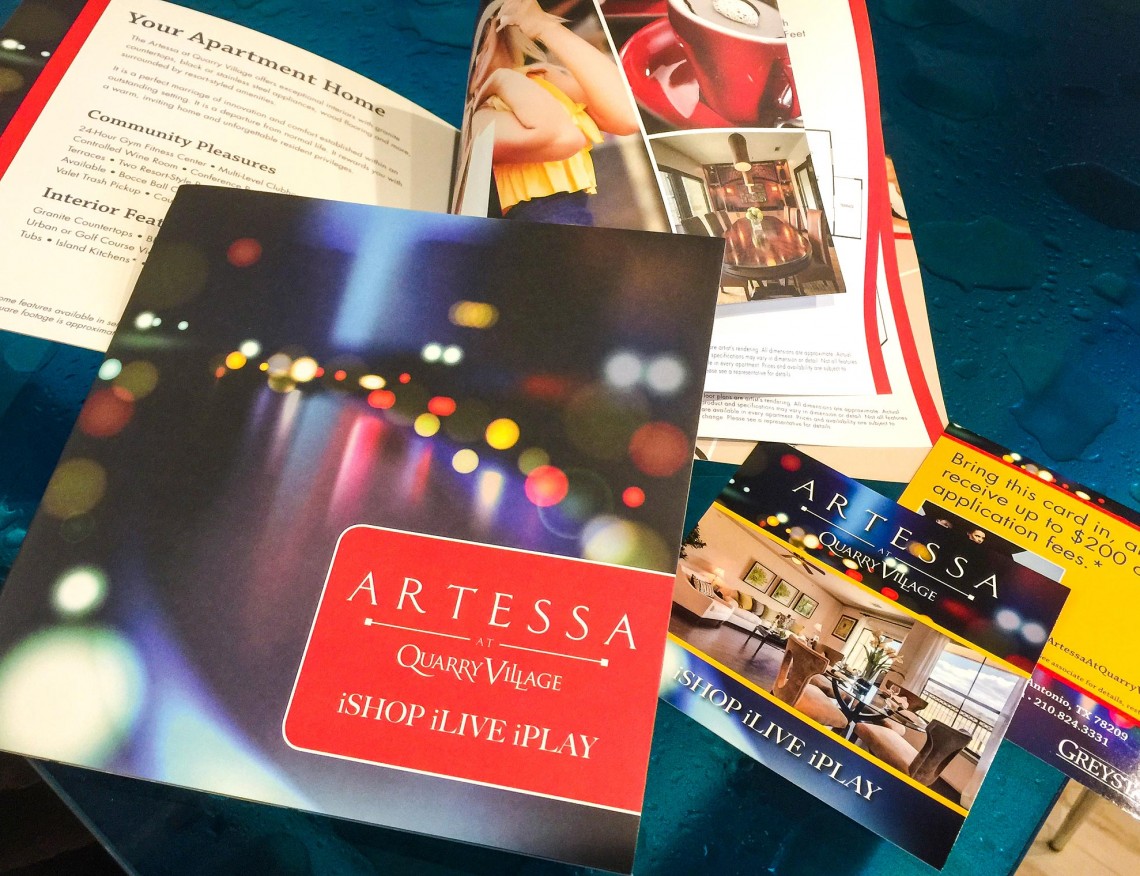 Urban Comes To Print In This Design Print Studio Campaign.
DESIGN PRINT & SIGN STUDIO | CityLights Golden
A contemporary, urban vibe resonates with this impacting Design Print Studio theme. Artessa at Quarry Village utilizes the affordable and dynamic Design Print Studio, a print-on-demand, templated system of products and designs. It perfectly coordinates with the community's attitude. The package includes print collateral with brochure booklet, business cards, stationery, flyers, promo card, postcards and follow-up cards. This community is a fantastic example of Robinson's Design Print & Sign Studio package with logo design, plan and site illustrations. With 20 different themes, clients can now choose both print and signage in a consistent theme that works with their property. You can utilize the colors choices or customized with your own palette!