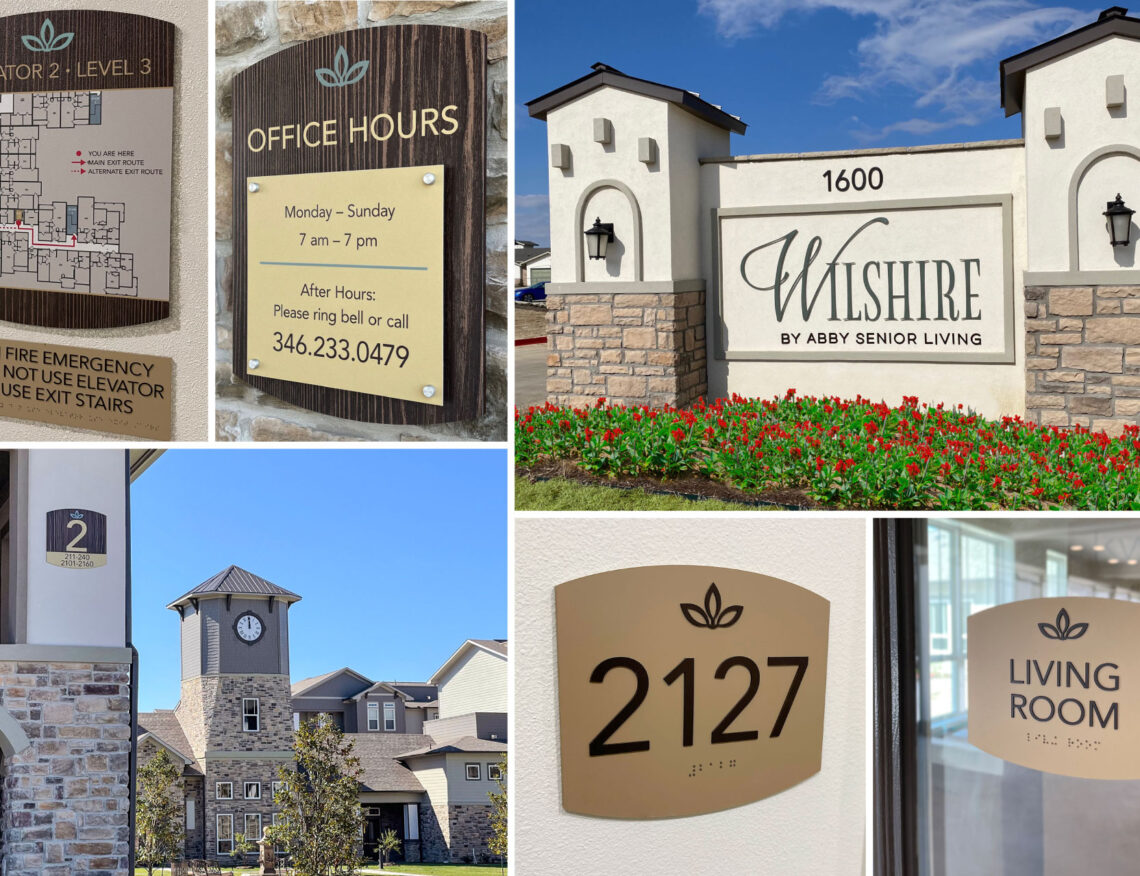 Senior On A Budget
Abby Senior Living employs RC to establish a brand for four of their newest senior communities. Each community must connect to an overall central theme. This unique concept in living actually combines three distinctive housing opportunities for seniors: A single-story building dedicated to Assisted Living and Memory Care, a 4-Story 55+ independent living building and cottages surrounding a community fishing pond. Dedicated to the senior market, these communities actually cater to three separate sections of this growing segment.
Signage at such a multi-faceted community is complex and rigorous… often a community package can easily exceed 1,000 signs. Due to health codes, accessibility, strict fire restrictions and local city requirements, the campaign must include all essential signs, while being attractive and affordable for the client.
Robinson is set for the challenge by utilizing dynamic materials and consistent branding.